ERF GROUP MACHINERY EXPORT IMPORT COMPANY LIMITED
ERF GROUP MACHINERY EXPORT IMPORT COMPANY LIMITED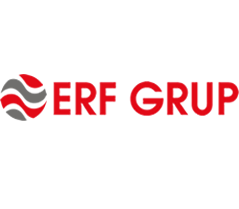 Address:
İkitelli Organize Sanayi Bölgesi Marmara sanayi sitesi Blok No:17 Küçükçekmece/İstanbul/Türkiye, istanbul, Turkey
Contact person
PROCUREMENT ENGİNEER
ISSA BABAN CHAWAI ABDOULAYE (+)
Categories:
Business Details

Gallery
Dear All,
Greetings!
we have the pleasure to introduce ourselves as ERF GROUP-Yecoil hs 25 years experience in the industry of mechanical production. We are a manufacturer of a wide range of industrial fans: axial, centrifugal, high, low and medium pressure, explosion-proof, Circulation, aluminum and metal casing, blowing smoke and all cooling tower spare parts.
Therewithal we produce several types of pumps, two stage and single stage vacuum pump, Horizontal-Vertical centrifugal pumps, submersible pumps, sky hot oil pumps, and different type pumps, closed expansion tanks and fuel oil burner.
You can learn more from our websites: www.yecoil.com www.erfgroup.com
We have uncompetitive special prices for manufacturers, distributors Quality, technology, and standardization are the basic principles of production that is made in European standards.
We hope that your reply will found a long-lasting business relationship with you as well
Best regards
Business location has not been defined